DAY 17: ROMANTIC SUSPENSE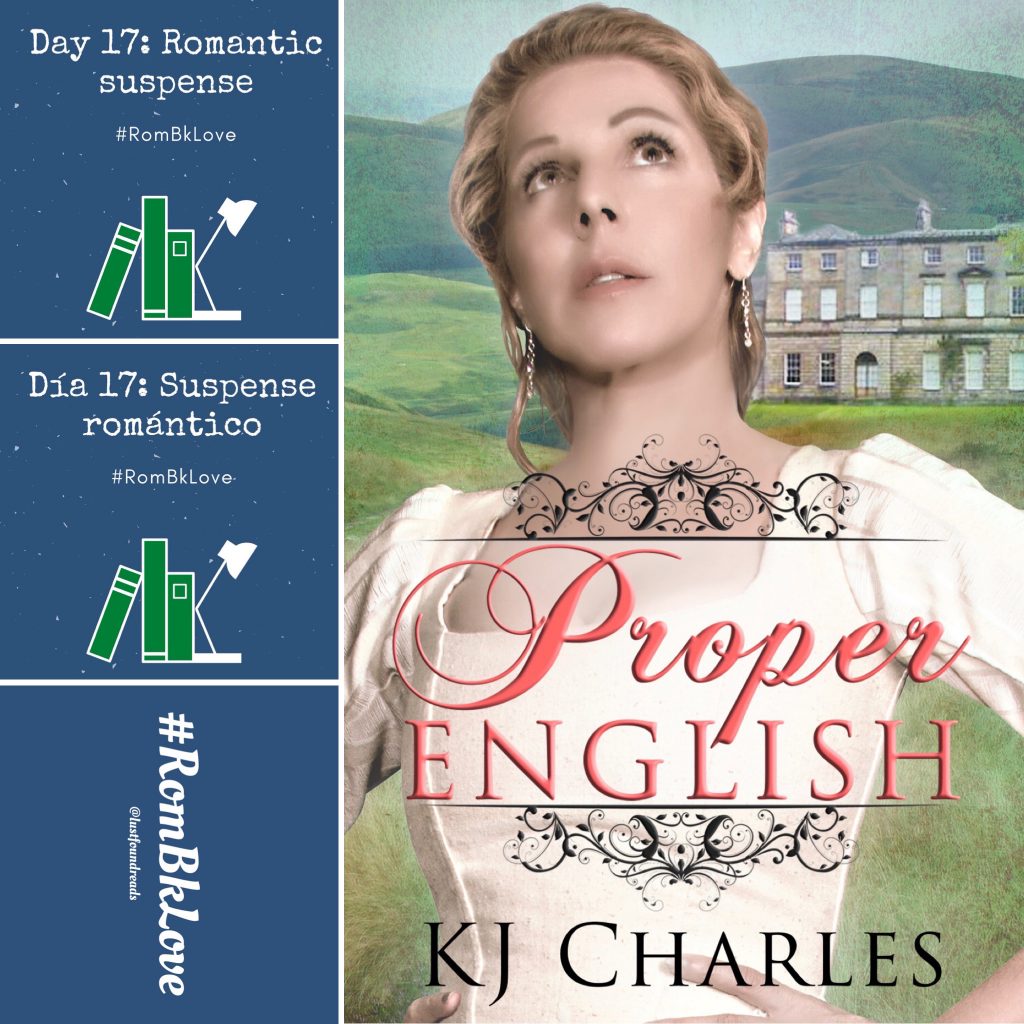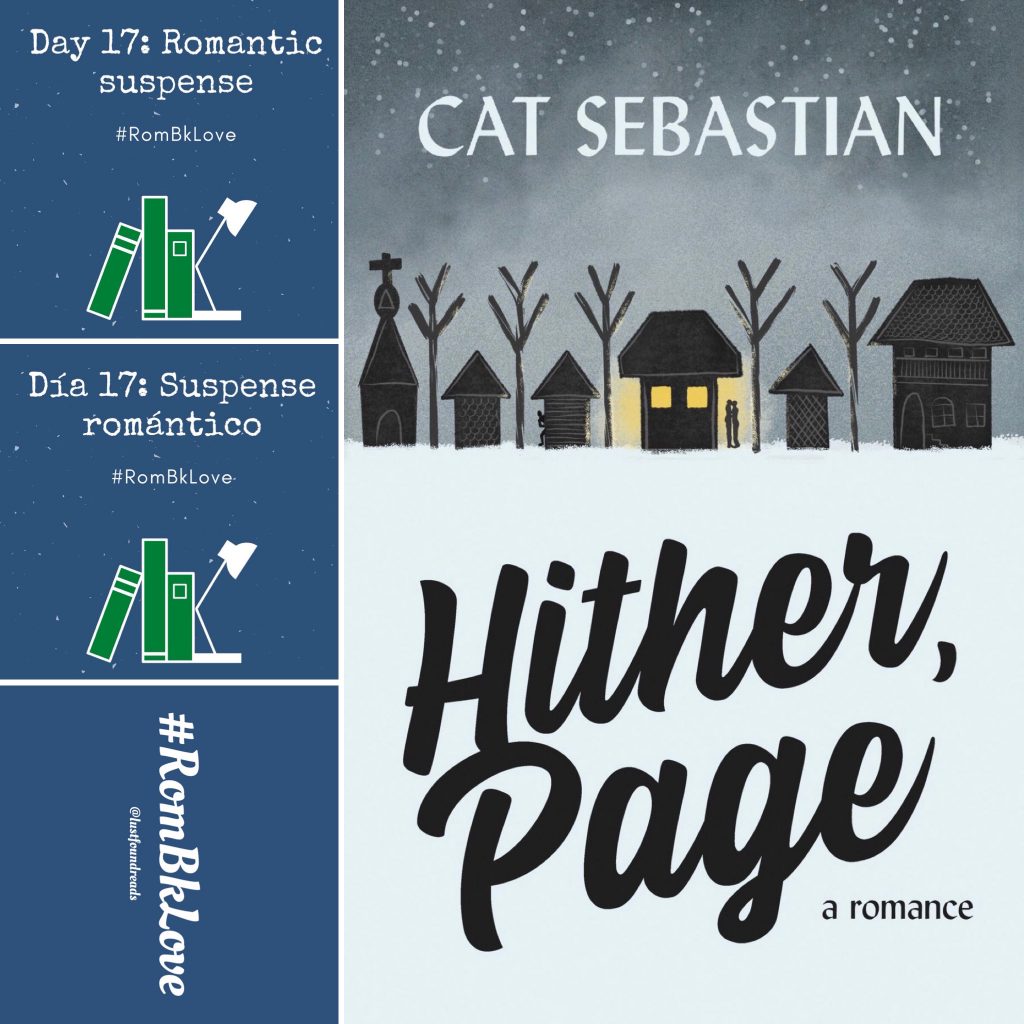 Welcome to RomBkLove 2020 Day 17!

When the monthly @readRchat turned its attention to Romantic Suspense last August, at first I thought to myself, "I haven't read Romantic Suspense, I'll just observe from the sidelines." But as the chat progressed, my idea of what defines this romance subgenre became increasingly muddled. Big or small? Fast or slow? Romantic Suspense comes in all paces and every scope. Why had I limited the subgenre to high stakes, high adrenaline, and graphic violence? Especially when I'd recently read examples that were slow-burn, contained, almost cozy-style romantic thrillers? Conclusion: the only two elements a Romantic Suspense novel really requires are, 1) a romance with an HEA/HFN, and 2) a threat to the main characters. So, why aren't there more cozy-mystery-style Romantic Suspense novels? Maybe there are and I just haven't found them yet? Below are two of my favorite examples.
NOTE: Both of these examples are queer, white, cis, histroms, but your recommendations need not be.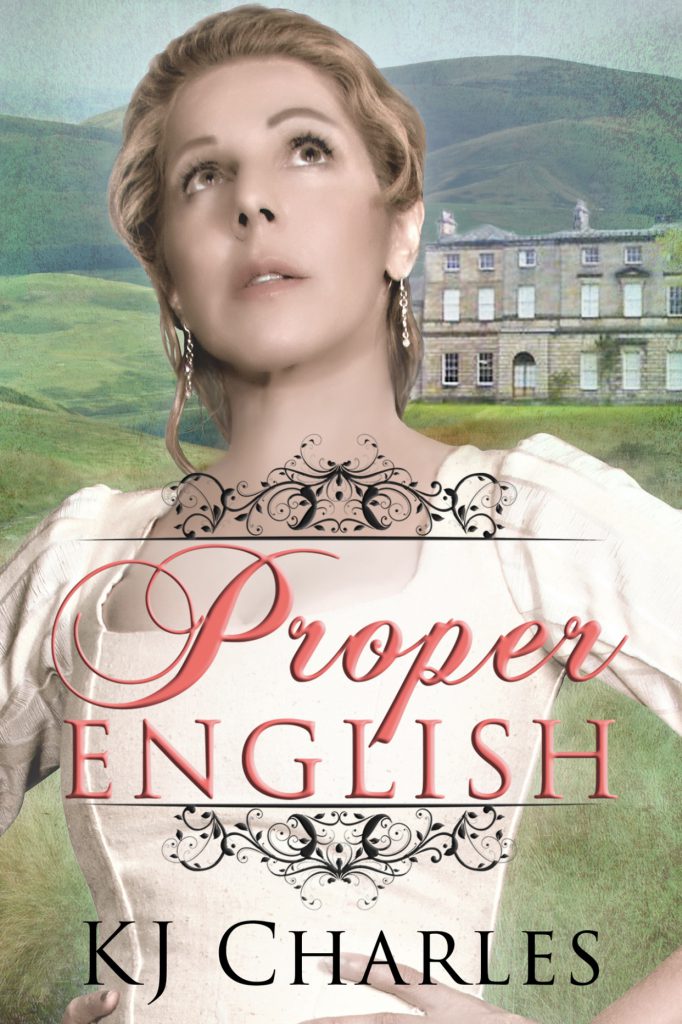 PROPER ENGLISH
by K.J. Charles
(F/F, cis, queer, white MCs, white author)
Prequel to Think of England
Tropes: opposites attract, forced proximity
When champion shot Patricia "Pat" Merton arrives at her best friend's country house party, she expects shooting and socializing, not murder and true love. Between the Agatha Christie-vibes, amateur detective work, and delightful lady love, I can't rave enough about this Edwardian country house murder mystery.
Link: https://www.goodreads.com/book/show/44420645-proper-english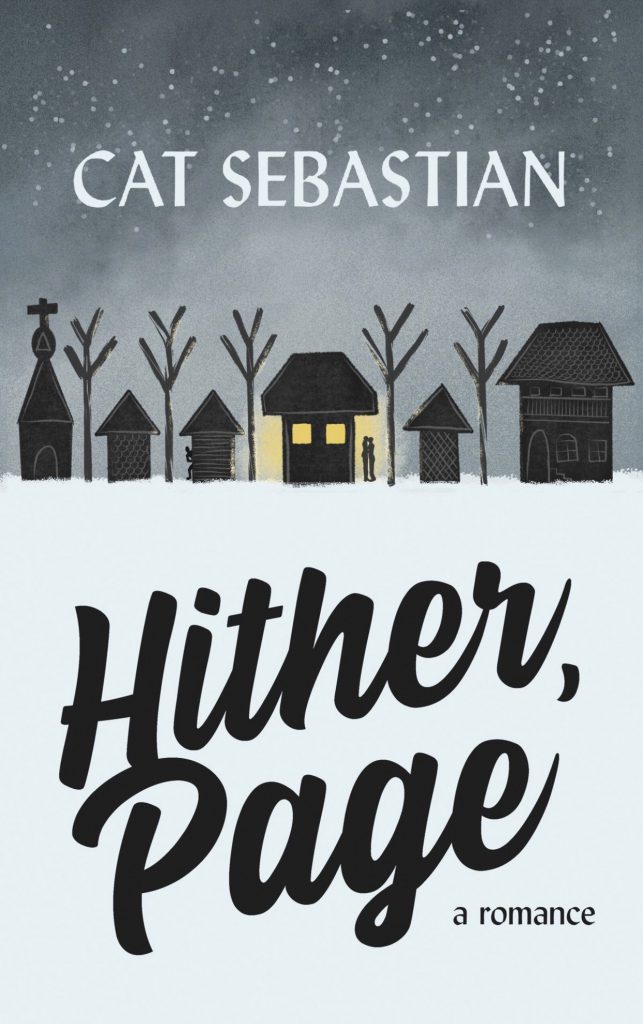 HITHER, PAGE
by Cat Sebastian
(M/M, cis, queer, white MCs, white author)
Page & Sommers #1
Tropes: opposites attract, secret identity
When seasoned spy Leo Page arrives in a tiny Cotswolds village to investigate a murder, the last thing he expected was to fall in love with the local doctor. Anyone who follows me on social media cannot be surprised that I'm talking about my favorite read of 2019 again. More Agatha Christie vibes, delicious romantic tension, and even snow! How much more cozy can you get?
Link: https://www.goodreads.com/book/show/44785311-hither-page
Do you read Romantic Suspense? If not, why not? If so, which Romantic Suspense elements do you seek out? Which inclusive romance thrillers are your favorites? Be sure to tag your response with #RomBkLove
---
SARAH JOHNSON (she/her) is a life-long reader with a passion for historical fiction and non-fiction. After having her first child, Sarah turned her attention to historical romance and is half-way to completing her collection of first edition Beverly Jenkins historicals. Sarah is the producer of RomBkPod, and you can follow her on Twitter and Instagram @LustFoundReads