INCLUSIVE COZIES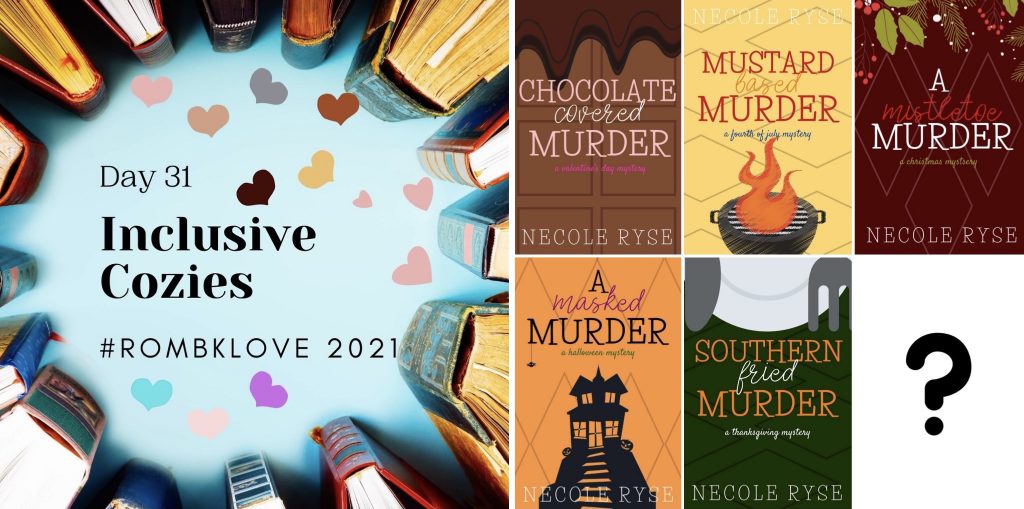 Last year for #RomBkLove 2020, I wrote about re-thinking Romantic Suspense and seeking smaller-scale, more intimate romantic mysteries. While inclusive, romance-focused, cozy mysteries remain scarce, I was thrilled when author and librarian Necole Ryse joined host Danielle Amos this season for RomBkPod episode #227 to discuss her series of holiday-inspired, romantic cozy mystery novellas.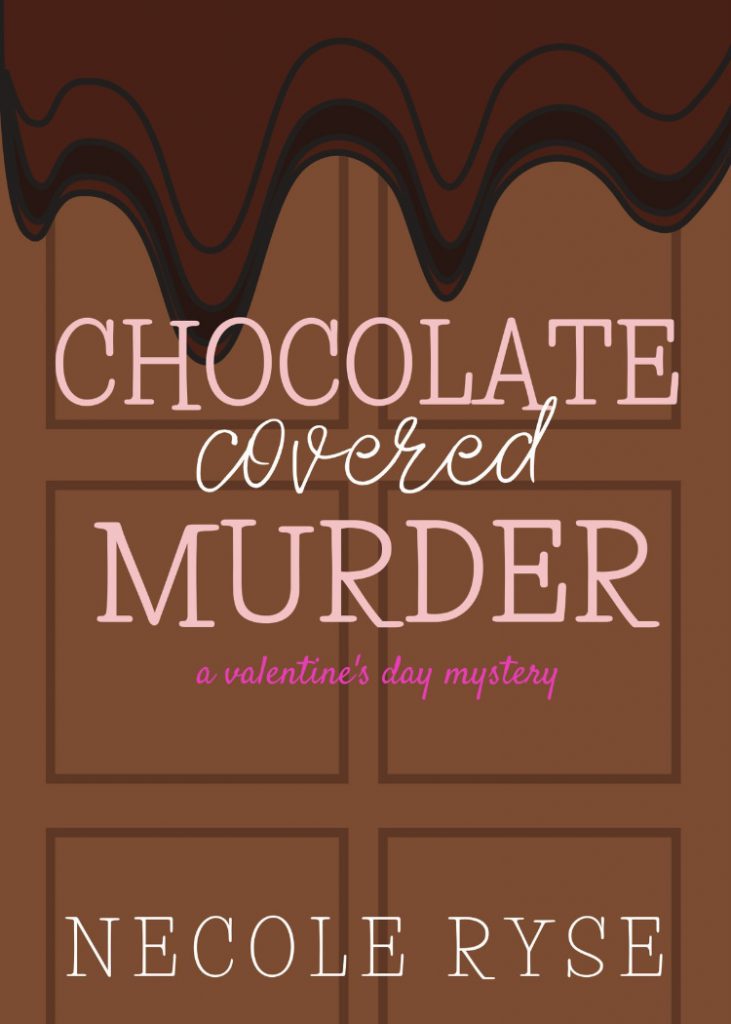 Title: Chocolate Covered Murder (Holiday Shorts #1)
Author: Necole Ryse
Holiday: Valentine's Day
Tropes: Snowed in, insta-love, meet-disaster
Representation: Black, cis m/f couple
Content Warnings: suspicious death, stabbing, family member dying from cancer
Ryse plays with multiple tropes in these novellas, and Chocolate Covered Murder starts-off the series strong with Brianna and Nate getting snowed in at a romantic, singles-only, Valentine's getaway. As Danie mentions in RBP #227, I love how Brianna's friend watches her back from home. And while cancer storylines in romance can sometimes feel contrived, Nate's grief over his grandmother's illness was handled thoughtfully and helped ground his more impulsive decisions. Most importantly, Brianna and Nate's meet-disaster and insta-connection manage to be both adorable and sexy, carrying them through the bloodier parts of the story.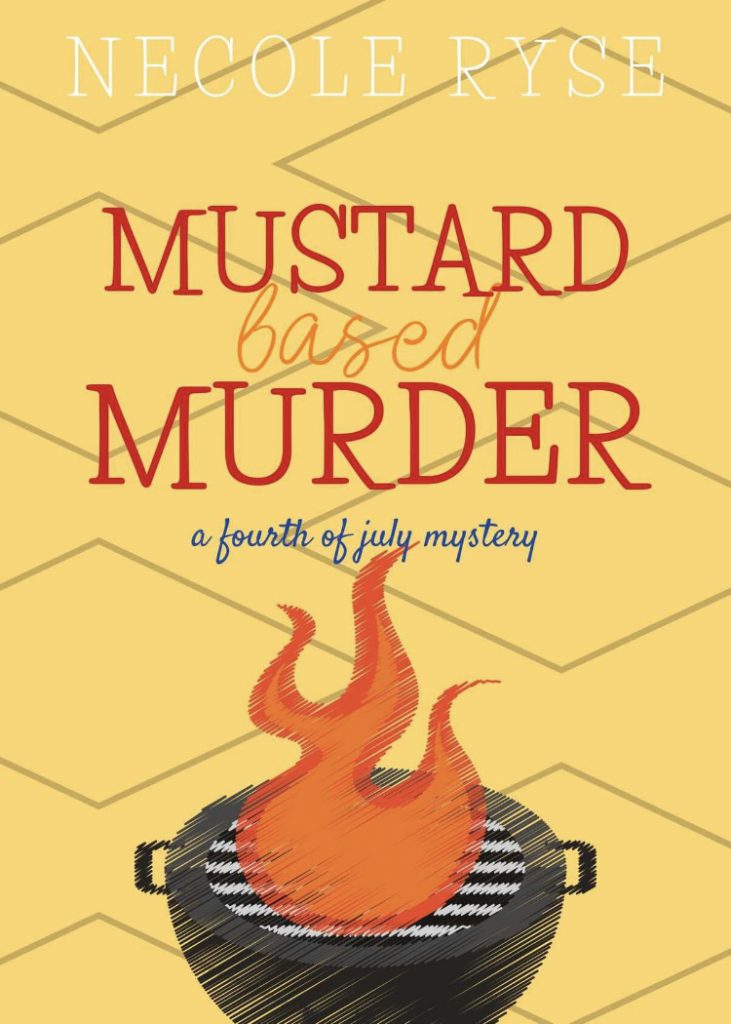 Title: Mustard-Based Murder (Holiday Shorts #2)
Author: Necole Ryse
Holiday: Fourth of July
Tropes: About to get engaged
Representation: Black, cis m/f couple
Content Warnings: suspicious death, divorce, infidelity, allergic reaction, pregnancy
Ryse continues to play with genre conventions, this time focusing on Shawn and Tanisha, a couple on the cusp of getting engaged when they head home for the Fourth of July to meet his parents, in Mustard-Based Murder. I can't recall reading another romance that focused on a couple about to get engaged, but it's a really interesting time in a relationship and I'd like to see more writers play with it (or get your recommendations for writers who've already done so!). Shawn and Tanisha's physical connection is intense–the novella opens with quite the morning wake up call–but will it survive witnessing the death of a family friend at the July 4th picnic? The couple's story is continued in the fifth novella, Southern Fried Murder, which I still need to read.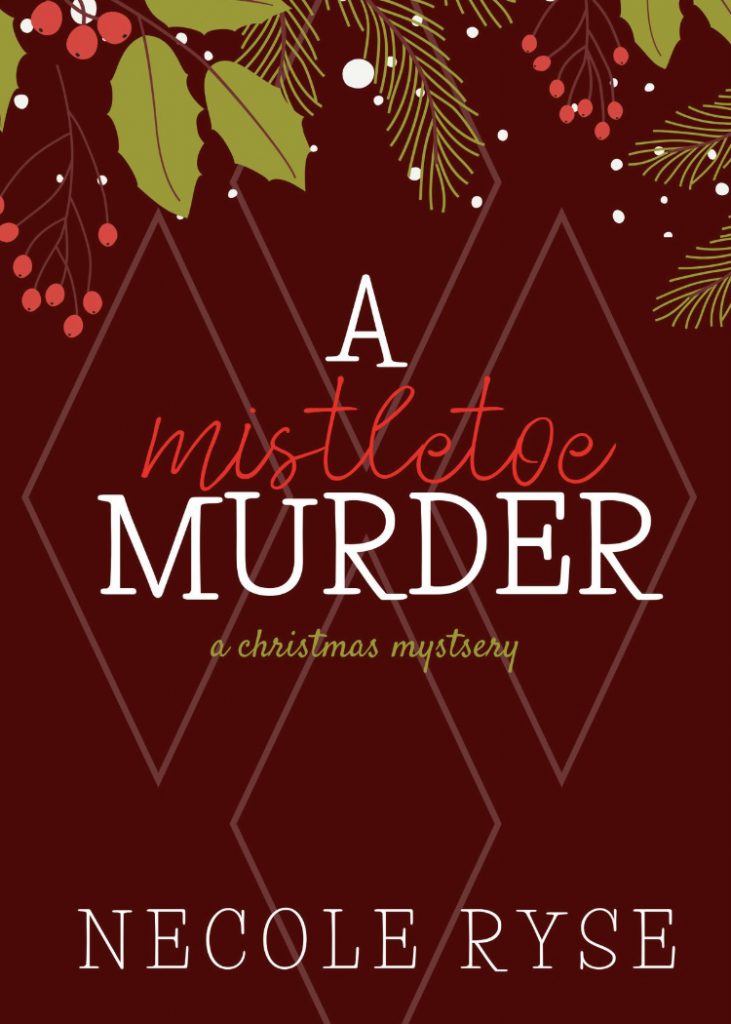 Title: A Mistletoe Murder (Holiday Shorts #3)
Author: Necole Ryse
Holiday: Christmas
Tropes: Forced proximity, travel (train)
Representation: Black, cis m/f couple
Content Warnings: suspicious death, toxic boss, stabbing, divorce, con artist
Ryse continues to play in A Mistletoe Murder, this time with Ashton and Mikayla trapped on a Christmas Eve train ride tainted by holiday anxiety and a dose of murder. Clearly inspired by Agatha Christie's Murder on the Orient Express, this novella also reminded me of one of my favorite Alfred Hitchcock films, The Lady Vanishes, the bulk of which also takes place on a train. I enjoyed Mikayla's delicate dance with the truth and how she and Ashton earned each other's trust after Mikayla finds herself the prime suspect in the mysterious death on the train.
I still need to read novellas four and five, A Masked Murder and Southern Fried Murder, and I can't wait to see how Necole Ryse continues to tinker with the Romantic Suspense conventions. Maybe we can persuade her to write a New Year's Eve novella?
Which inclusive cozies are your favorites? What's your ideal balance of romance and suspense?
Big thank you to Ana Coqui for coordinating and hosting #RomBkLove2021!
---
SARAH JOHNSON (she/her) is a life-long reader with a passion for historical fiction and non-fiction. After having her first child, Sarah turned her attention to historical romance and has nearly completed her collection of Beverly Jenkins historicals. Sarah is the producer of RomBkPod, and you can follow her on Twitter and Instagram @LustFoundReads